Happy October 🎃 We're back with your latest Virginia Updates Newsletter
In this week's VA Updates, we have news on:
▪ National Voter Education Week! Join us all week long to get #VoteReady from registration to casting your vote!
▪ Hurricane Ian left grave damage from Florida to Virginia. Read more and visit the link in our bio to help those impacted by the storm.
▪ Read the latest on Governor Youngkin's New Transgender Policy. Public comment is open until October 26. If you want to leave a comment, visit the link in our bio.
▪ Virginia Headlines: George Mason University agrees to keep tuition prices flat for in-state undergraduate students and Virginia looks unlikely to hit the 2024 target for retail marijuana sales.
▪ COVID-19 & Vaccine Data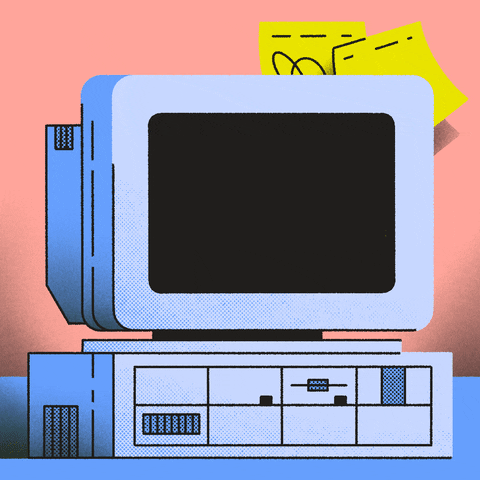 🗳 National Voter Education Week
We're kicking off National Voter Education Week! Join We Vote VA all week long for a celebration of empowered civic participation. We're helping you get #VoteReady - from registration to casting your vote!
Today we're encouraging folks to register to vote or update your voter registration. Consider the following; Have you moved recently? Have you changed your name? If so, you might need to update your voter registration! It's easy, just visit: bit.ly/va-register
Fun Fact: Virginia now has Same-day Voter Registration!
Effective October 1, Virginia now has same-day voter registration giving Virginians the option to register past that deadline, including on Election Day, and vote that same day. With that, those who register to vote using the same-day registration option will vote a provisional ballot.
Typically, the voter registration window closes about three weeks before an election, which would be October 17 for November's General Election. The law is supposed to expand voting and make it easier.
Sources:
🌀 Hurricane Ian Update
Over 1 million people remain without power in Florida as officials assess the damage and continue search and rescue efforts.
Hurricane Ian left a broad trail of destruction in the state, flooding areas on both of its coasts, tearing homes from their slabs and demolishing beachfront businesses.
About 60% of hard-hit areas include Lee County, where Ian made its first U.S. landfall and remains powerless. Schools in 13 counties remained closed, but all counties in Southwest Florida expected to be fully back by the end of the week, Education Commissioner Manny Diaz said.
Five days after Hurricane Ian's first U.S. landfall in Florida, the storm threatened to trigger some of the worst flooding in more than a decade – almost 1,000 miles away in Virginia.
Sunday night, Norfolk and Virginia Beach was placed under a state of emergency ahead of the expected widespread coastal flooding due in part to the remnants of the post-tropical storm Ian. After being under a state of emergency for nearly 24 hours, Virginia Beach will resume normal operations Tuesday after the impacts from an incoming system were minimal than expected, according to a news release from the city.
In the midst of this destructive hurricane, earlier last month over 200 Republicans voted against a stopgap measure that sought to fund the government through December. Among other provisions, the bill also gave $18.8 billion to FEMA's disaster relief fund, $12 billion in aid for Ukraine, and $112 million to beef up security at federal courts.
How to Help: Visit the following websites to help those impacted by Hurricane Ian
Sources:
📜 Governor Youngkin's Transgender Policy
Governor Glenn Youngkin rewrote Virginia's model policies for the treatment of transgender students, sparking student-led protests throughout the state.
Students across Virginia protested last Tuesday in response to new guidelines putting restrictions on transgender students in the state's public schools.
Walkouts took place throughout the day at nearly 100 middle and high schools in the state, according to student-run advocacy group Pride Liberation Project, which organized the statewide effort. As of noon on Tuesday, students in Woodbridge, Springfield, Manassas, McLean and other Virginia cities were waving rainbow picket signs and shouting, "Trans rights are human rights!"
Earlier this month, Republican Gov. Youngkin's administration rewrote Virginia's model policies for the treatment of transgender students, mandating that all students use school facilities, including bathrooms or locker rooms, according to the sex they were assigned at birth. The policy revision also forbids trans students from changing their names and pronouns at school without a parent's permission and discourages school staff from concealing students' gender identities from their parents, regardless of whether a student prefers to keep their transition a secret.
Proponents welcomed the policy change, hailing the new measures for giving parents greater discretion over their child's schooling experience. Parental rights in education was a central issue of Youngkin's campaign for the Virginia governorship last year and was largely credited with sweeping him to victory.
Public comment just opened on these model policies on Monday and there are already more than 5,000 comments. The comment period closes at 11:59 PM on October 26. Click HERE for the comment page.
After the comment period closes, staff will make any edits and present it to the state superintendent, who will have final approval.
Sources:
📰 Virginia Headlines
Richmond Times-Dispatch - George Mason University becomes state's last public college to freeze tuition. George Mason University will keep tuition prices flat for in-state undergraduate students, making the Fairfax County school the last public college in the state to honor a request by Gov. Glenn Youngkin. On Thursday, the university's board of visitors approved a motion to issue a 3% credit, returning the price of tuition for the 2022-23 school year to last year's level.
All 15 public colleges in Virginia have kept tuition flat this year after the state approved a 14% increase in college funding and Youngkin asked them not to raise tuition. Some colleges did raise fees and the cost of room and board, and the average cost to attend college in Virginia increased this year.
Axios - Virginia looks unlikely to hit 2024 target for retail marijuana sales. When Virginia lawmakers voted almost two years ago to legalize marijuana, their 2024 target date to begin retail sales struck many as a long time to wait. Any legislation authorizing retail sales in 2024 would have to pass when the General Assembly convenes for the next session in January. Virginia lawmakers voted to legalize possession but not sales of recreational marijuana in July 2021. Some lobbyists working on legalization remain hopeful Senate Democrats and House Republicans can reach an agreement on the issue.
Sources:
📰 More Articles to Read:
⛑ COVID-19 In Virginia Post Draft:
The Virginia Department of Health reported Monday that the statewide total for COVID-19 cases is 2,091,185. The 2,091,185 consists of 1,480,896 confirmed and 610,289 probable cases. There are 21,884 COVID-19 deaths, and Virginia's 7-day positivity rate is now at 10.8%.
Vaccine Summary: As of Monday, October 3
Total Doses Administered: 17,001,260

People Vaccinated with at least 1 dose: 7,108,230 or 82.7%

% of Adults (18+) Vaccinated with at least 1 dose: 92.6%

People Fully Vaccinated: 6,243,497 or 72.7%

% of Adults (18+) Fully Vaccinated: 81.4%

People Vaccinated with Booster / Third dose: 4,061,892
For more information on Virginia's vaccination efforts, please visit vaccinate.virginia.gov or call 877-VAX-IN-VA
Register to Vote Today!!
- María Reynoso, Executive Director